organization/company
Foundation for Inclusive Community Help (FICH)
Kampala, Central Region, Uganda
Nonprofit
Foundation for Inclusive Community Help (FICH) is a legal grassroots organization in Uganda committed to promoting employment opportunities and livelihood improvement through agribusiness development initiatives. Our livelihood intervention is designed to boost agricultural production, value addition, start-up equipment, support micro-enterprise initiatives, and enhance a vulnerable community's access to sustainable source of income.
organization/company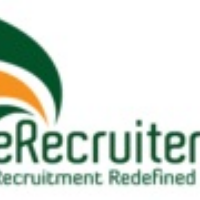 eRecruiter Nigeria
Lagos, Lagos, Nigeria
Recruiting
Our business is in Talent acquisition, recruitment, outsourcing and everything that revolves around Talent. From acquisition to testing return on investment (ROI) on talent and everything in between. Our goal is to re-define the Nigerian recruitment industry.