organization/company

Impact Enterprises International, Inc.
Chipata, Eastern, Zambia
Outsourcing
Impact Enterprises provides world-class outsourcing services such as data entry, content management, web research, and customer support, for companies, universities, and institutions. Our services are low-cost, personalized to each project, and scalable, so our clients can grow and prosper. We are the first social impact sourcing company in Zambia, providing valuable employment to high-school and college graduates.
organization/company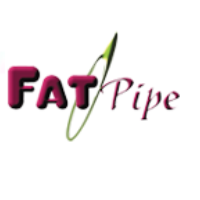 FatPipe Africa
Johannesburg, Gauteng, South Africa
Telecommunications, Broadband & Wireless
FatPipe is the worldwide leader in WAN performance products and services. When a company has multiple circuits of any kind; broadband, 3G, 4G, public, private, fiber, copper, SAT link we have a solution · If uptime of the WAN, VoIP, saving money by reducing MPLS cost, increased peformance of the WAN is important - we have a solution · If you have multiple circuits / links in a combination of active / passive we can help you use all your resources. LOOKING FOR RESELLERS - info@fatpipeafrica.com