organization/company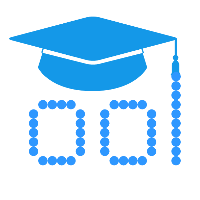 SchoolsFocus
Lagos, Lagos, Nigeria
EdTech
SchoolsFocus is using software to reduce the bulkiness of tasks around administration of schools and simplify how students, teachers, parents and administrators relate, leading to increased productivity, efficiency, job convenience and improved communication. In turn, improving overall administration of the schools and the quality of education therein due to streamlined workflow and processes, which frees up more time to allow better focus on academics.
organization/company
HORDINT NETWORK
Abuja, Abuja Federal Capital Territory, Nigeria
Healthcare & Social Assistance
HORDINT NETWORK is a Corporate Affairs Commission registered social enterprise dedicated in revivifying virtues through numerous events, products, programs, projects, services, etc. We maintain core areas in medical/public health, business and entrepreneurship, development consultancy/training, content development, editorials and publications, research and development, information and communications technology, etc. We publish Vogues Triune; organize monthly #GOJIVSummit; to mention very few...!