organization/company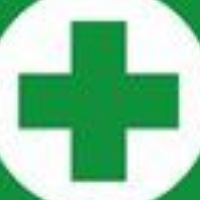 Kingston-Diaspora Medical Centre
Bangui, Bangui, Central African Republic
Healthcare & Social Assistance
Kingston-Diaspora Medical Center provide healthcare, emergency transport and social assistance to remote rural people. Its mission and vision are to bring more relief to the vulnerable in the Central African Republic that has been going through armed conflict for 3 decades such as the conflict from 2012 to 2014.
organization/company
Isivuno Samantlane Enterprises
Pretoria, Gauteng, South Africa
Construction - General
Supply and erect of residential houses,commercial structures ,steel reinforcement,Formwork,demolitions,erection of schools sanitation blocks,walkways,pavements and paving. Installation of bollards,unblocking storm water drainage ,fixing and resurfacing of potholes ,installation of kurbs. Installation of concrete walls,concrete beams,columns and concrete slabs,fixing of steel reinforcement. Concrete aprons and water tank stands,column bases. Renovations and demolition of old structures.