organization/company
Contemporary Media Solutions
Lagos, Lagos, Nigeria
Web Services
At Contemporary Media Solutions (CMS) we offer Business and Personal Website Design in Nigeria as well as Online Media Marketing Services.
organization/company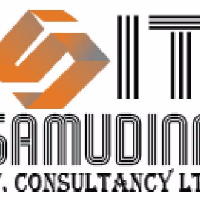 SAMUDINA IT CONSULTANCY LIMITED
Nairobi, Nairobi Area, Kenya
Consulting - Strategy
Samudina IT Consultancy Limited offers expert, affordable IT consulting services to help you achieve your short- and long-term IT objectives. At Samudina IT Consultancy Limited, we pride ourselves in offering business IT servicein the industry. Our focused qualitative approach target all sectors such as retail distribution, Transport, Travel agencies,Institutions, Health, Energy, Financial, Automobile, Production, Design, Non Profit Organization, hotel & catering,construction, industry.......